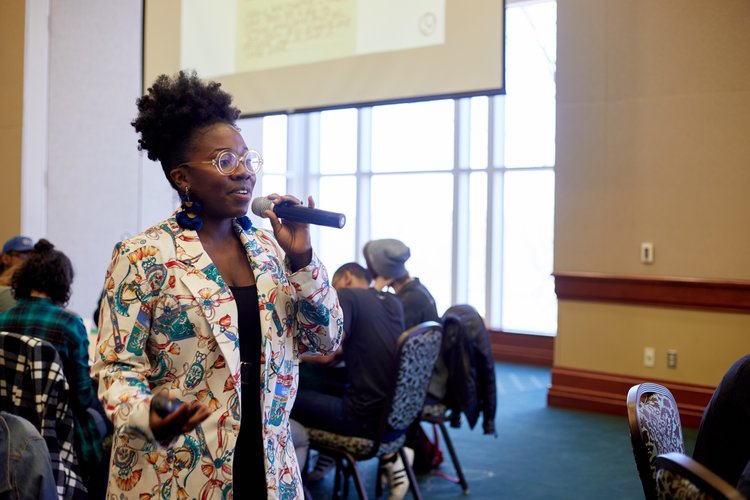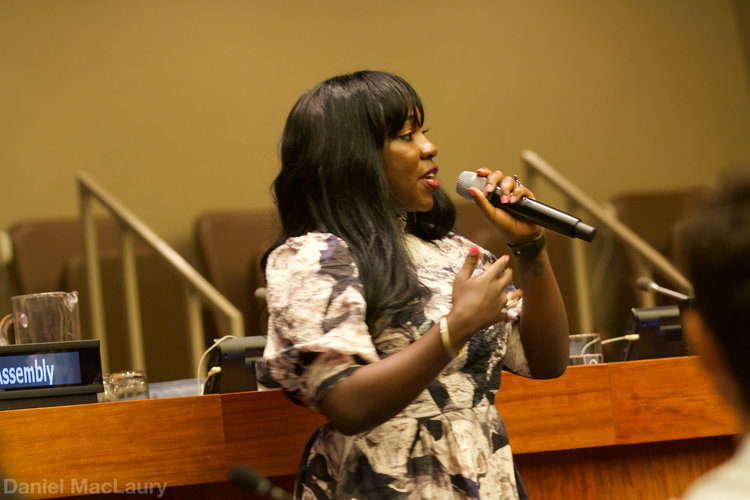 Reveillon Dinner in New Orleans
In French, New Orleans' original language, the word "reveillon" means "awakening." Today dozens of New Orleans restaurants offer Reveillon Dinners all December long with menus inspired by those enjoyed by the Creole families who began the tradition.
Centerstage, Essence Festival 2013
Music Box Village
Part playground, part performance space, the Music Box Village in New Orleans' Bywater offers a unique aural experience for those who visit. Ready to plan your trip?
Centerstage, Essence Festival 2013
Freret Street Festival in New Orleans
Spend the day on one of Uptown's hippest thoroughfares with Freret Street Festival! This free festival takes place every spring and spans six blocks featuring live music, great food and true New Orleans culture.
Verizon Wireless, All-Star Weekend 2014
Meet the New Orleans Warehouse District
This artsy neighborhood boasts distinct architecture, dozens of galleries, museums to expand your mind, and plenty of incredible food to fuel you through a day of exploring.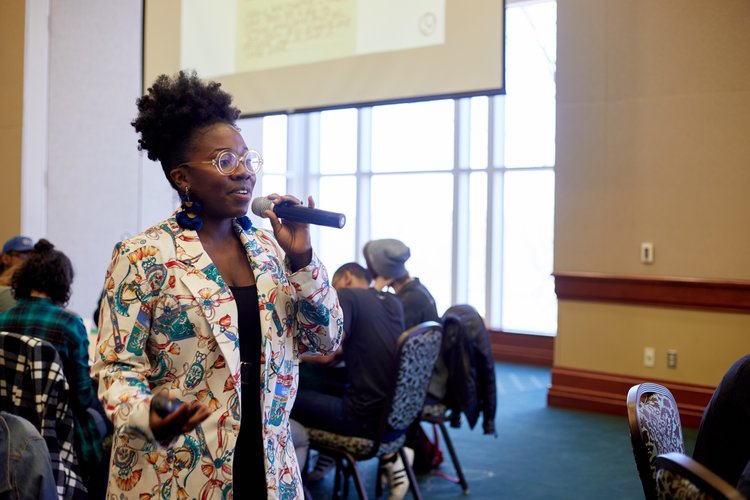 Dear World, UNC Charlotte 2018
Urban Zen at City Park
Explore City Park, a 1,300-acre green space that stretches from Mid-City to the base of Lake Pontchartrain. Nature trails and boat paths make enjoying time outside in City Park easy. And if you want to take the activities indoors, the New Orleans Museum of Art sits at the foot of City Park and is the oldest art museum in New Orleans.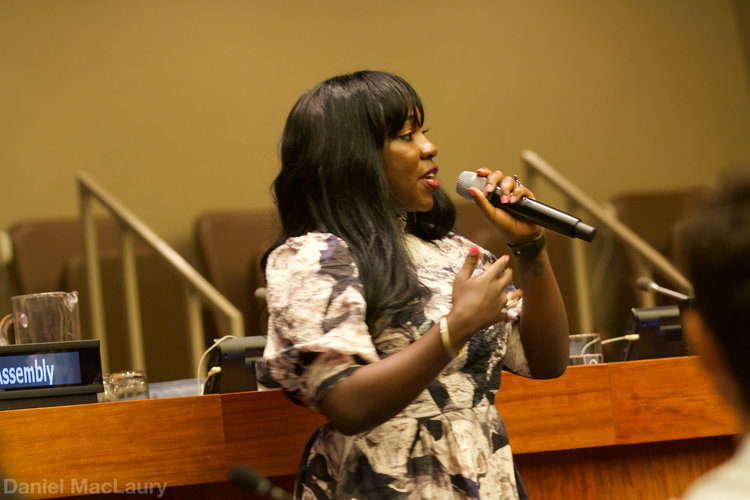 Dear World, United Nations Youth Assembly 2017
Why The National WWII Museum is a Must See
The National World War II Museum engages visitors by creating experiences. It focuses on individual stories of the people who were integral in the war and connects visitors with the past.
GoNOLA: Discover Algiers Point
Some describe it as the best kept secret in New Orleans. Take the ferry across the Mississippi River to visit Old Algiers.
New Orleans' Top Rooftop Bars
Tag along as we explore some of the city's top rooftop bars, offering awesome drinks and even better views.
The Crescent City Farmers Market in New Orleans
Every Tuesday, Thursday and Saturday, enjoy fresh, seasonal produce grown by local farmers while having a true New Orleans cultural experience at the Crescent City Farmers Market.

Take a Look Inside B-mike's Studio BE in New Orleans
New Orleans is a cultural hub for great works of art. Virtually visit Studio BE, a warehouse in the Bywater neighborhood that is home to works from black artists and captures the black experience like no other.
Oak Street Po-Boy Festival
Here in New Orleans, we have a festival for everything including the Po-Boy. That's right, we celebrate NOLA's most famous fare every November with a one-day-only event on Oak Street in the Riverbend.
GoNOLA Explores the French Market
The French Market is one of those New Orleans experiences you just can't miss. Actually, it's a lot of different experiences rolled into one: six blocks of shopping and dining along the riverfront.
GoNOLA TV: Toups Counter Club
In a city that knows how to eat, Counter Club is a unique way to do it. Watch as Chef Isaac Toups serves up food his way at Toups South in New Orleans.
New Orleans Midweek Music: "There's a Reason to Go Out Every Night"
Each night from the Riverbend to the Ninth Ward, music venues pulse with the sounds of NOLA-bred R&B, blues, funk, jazz, rock, rap, metal, and beyond.
The McKenna Museums in New Orleans
GoNOLA goes inside the McKenna Museums in New Orleans, which include the African-American museum of art in Central City and Le Museé de f.c.p on Esplanade Avenue, showcasing the history of free people of color in New Orleans.
Experience COOLinary in New Orleans
During the month of August, experience cuisine that delights your palate and is an integral part of the history and culture of New Orleans. This annual culinary tradition features specially priced prix-fixe lunch, dinner and brunch menus.

Down in the Tremé: Exploring New Orleans' Most Historic Neighborhood
Down in the Tremé: Exploring New Orleans' Most Historic Neighborhood
Join Krewe of Boo in New Orleans
Krewe of Boo became the official Halloween Parade in New Orleans in 2007, and has grown every year since. With floats constructed by Kern Studios, America's premier float-building organization, the parade frightens and excites crowds.

Get a Taste of Snoballs in New Orleans
Snoballs are a staple here in New Orleans, coming in a variety of different flavors and sizes. Watch as we visit some of our favorite snoball stands around the city.
Have Yourself a Good Time at Harrah's Casino
Feeling lucky? If you're looking for something to do in downtown New Orleans, Harrah's Casino is a good bet. Located just minutes walking from the French Quarter, Harrah's is in the heart of downtown. With great food, drinks, dancing and a live DJ at the Masquerade, all bets are on you at this +21 playground.
Celebrate the Holidays in New Orleans
Nobody does the holidays like New Orleans. Celebrate the season with the Krewe of Jingle Parade, Celebration in the Oaks, Holiday Home Tours, Reveillon Dinners and Bonfires on the Levee, just to name a few. Come do the holidays different with us.
Explore the New Orleans Museum of Art
Located in beautiful City Park, the New Orleans Museum of Art is the oldest fine arts institution in the city. The museum's permanent collection boasts an impressive range of works from European and American art to African and Japanese works.

Visit Zoo Lights in Audubon Zoo
Open on weekends in December, Zoo Lights is the newest holiday attraction in New Orleans this season. Featuring nightly entertainment, activities for kids, and lights throughout the zoo, this is the perfect event for the whole family.

Treme Gumbo Festival
If you love brass bands and gumbo – or, better yet, enjoying delicious gumbo while listening to New Orleans jazz in a quintessential New Orleans setting – then this is your festival. The Tremé Creole Gumbo Festival takes place every November in Louis Armstrong Park in downtown. Come along to get a taste of what the festival is like.
Bayou Bacchanal Festival
Bayou Bacchanal is the official Caribbean festival of New Orleans. Experience the sights, sounds, and tastes of the Caribbean at this colorful festival that takes place every November in New Orleans.